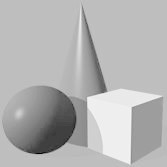 Good Time Is a Nightmare of Depravity

GOOD TIME must have been intended as an ironic title for a movie that is anything but. A physically nauseating experience, the film that opened Aug. 17 is shot in a series of extreme close-ups with a constantly moving camera against blurring backgrounds. Co-directed by brothers Benny and Josh Safdie, it tells the story of Connie and Nick (Robert Pattinson and Benny Safdie), brothers who rob a bank in Flushing, Queens, despite Nick's mental handicap that from the start shows him as a young man tortured by his own existence. While they try to make their getaway in a town car, a red-paint bomb planted by the bank teller explodes in their bag of cash, covering the robbers and their stolen loot.

Against a score of bleating electronic music that only deepens the queasiness, the hapless brothers stagger into a Domino's pizza joint to clean themselves off in the bathroom, over the proprietor's protestations. They remove their black-man masks and ditch their stained outer layers of road-worker clothing, and temporarily stash the money behind the bathroom's ceiling tiles. They might have gotten away, but when a cop slows his car to question them on the sidewalk, Nick panics and runs, and the police give chase.
Connie escapes but the cops catch Nick after he runs through a plate-glass window. In jail, Nick gets into a fight with the other prisoners, and winds up in the hospital. His brother tries to break him out, but only after talking his way into the home of a poor family with whom they've shared a shuttle-van ride from the hospital does Connie realize that the bruised, bloodied and sleeping man he's sprung in a wheelchair is not his brother Nick, but a stranger bearing a resemblance to him (Ben Edelman). The man turns out to be a lowlife criminal who was injured jumping out of a speeding taxi cab while tripping on acid, after being pursued by cops for drug dealing during his first night out of prison.
Needing money to pay Nick's bail (most of the paint-spattered cash is worthless), Connie and his new accomplice sneak into a cheap amusement park after hours in search of a soda bottle full of liquid LSD—another scene that adds to the movie's overall feeling of a bad dream. When a security guard (Barkhad Abdi) catches them, they beat him, take his uniform and pour a massive dose of lysergic into his mouth, so the man will seem psychotic and criminal when the cops arrive.
Things do not end well for Connie, his ersatz partner, or his brother. The movie is something of an auteur outing for the co-directing brothers Safdie, as Benny also stars, co-wrote the film (with Ronald Bronstein), and is given editing and sound credits. Unfortunately, Good Time makes you feel like a prisoner yourself, trapped in a motion-sick nightmare of crime, poverty and mental illness.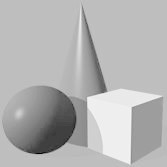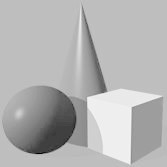 William Friedkin Revisits Exorcist, Documentary Roots in The Devil and Father Amorth

NEARLY 44 YEARS AFTER THE EXORCIST scared the hell out of audiences when it was first released in 1973, director William Friedkin is returning to the subject of demonic possession with a new feature-length documentary called The Devil and Father Amorth. Friedkin has long maintained that the original film was based on an actual case, but the new documentary follows a real priest, Father Gabriel Amorth, as he performs an exorcism on a young woman in Italy in 2016. The documentary will also compare the actual exorcism to the fictionalized one in the horror classic.
On the Fourth of July, Friedkin told Moresby Press that he had just finished the documentary. The Devil and Father Amorth will premiere Aug. 31 at the Venice Film Festival.

The director was granted access to witness and film the real-life exorcism on a video camera. "I've never stopped being fascinated by the nature of good and evil, and the possibility of demonic possession," he said in a May statement.
Unlike in the 1973 movie, where the possessed child is strapped to a bed like a chained monster, the woman in the documentary visits the exorcist as if seeing a psychiatrist for therapy sessions. Still, Friedkin was terrified by what he witnessed, he wrote in Vanity Fair magazine.
The new film, Friedkin's first since Killer Joe in 2012, marks not only a return to the subject matter of demonic possession and exorcism, but to his documentary roots. The director got his start in live television for WGN in Chicago—where he was born and raised—and launched his filmmaking career with the TV documentaries The People vs. Paul Crump (1962), about a man on death row for murder whose life was spared because of the film; and The Thin Blue Line (1966), about moral ambiguity in police work.
Friedkin won the Academy Award for Best Director for his 1971 film The French Connection, in which he used what he called "an induced documentary" style of filmmaking that lent the true-crime thriller its powerful realism.
Horny, Foul-Mouthed Young Nuns Run Amok in The Little Hours
DANCING NAKED IN THE WOODS with witches is not behavior expected from nuns, but after one of them screams "Don't fucking talk to us!" at a friendly gardener outside her convent in 14th century Italy, we know something's amiss with the sisters of The Little Hours, writer/director's Jeff Baena's comedy that opened July 14 in Chicago.
Sister Fernanda (Aubrey Plaza of Parks and Recreation) is the profanity-spewing young nun who, along with Sister Alessandra (Alison Brie, Mad Men) and Sister Generva (Kate Micucci, The Big Bang Theory) physically attacks the gardener the next time he smiles at her. The gardener has had enough and leaves, despite pleas to stay from Father Tommasso (John C. Reilly), a kindly drunk who is having a secret affair with Sister Marea (Molly Shannon of Saturday Night Live). Intoxicated, the father crashes his donkey cart in a woodland creek, losing embroideries made by the nuns, which he was supposed to sell.
Along comes Massetto (Dave Franco, James Franco's younger brother) a young servant who has fled the castle of Lord Bruno (Nick Offerman, also of Parks and Recreation) after being caught having sex with the baron's wife. Massetto helps Father Tommasso repair the broken donkey cart, and the father repays the favor by sheltering the young man at the convent, where in a mutually agreed-upon scheme he pretends to be a deaf-mute to avoid antagonizing the surly young sisters.
But before long the lusty nuns are forcing themselves on Massetto sexually—in one case at knife-point, in what amounts to a rape scene, after the sisters have ingested a home-brewed psychedelic drug. Looking for her turn with the stud, the big-eyed and awkward Sister Generva bursts—with blood-smeared cheeks (cut from her hand; the nuns' version of rouge) and half-mad from the potion—into his room at night, only to find Sister Fernanda and her friend Marta (Jemima Kirk of Girls) already there.
Tied, blindfolded and taken to the woods, Massetto is laid out next to a bonfire while a coven of naked witches dances in a circle around him, preparing to mount and then murder him. The uninvited Sister Generva can't help but join the party, stripping off her clothes and twirling about, but the distraction she creates leads to Massetto being spared.
A visiting bishop played by Fred Armisen arrives at the convent and is awakened in the middle of the night by the crazed Sister Generva, and soon he is scolding the entire order for their scandalous sins.
The Little Hours is a somewhat ridiculous movie that derives much of its humor and shock value from the device of having medieval nuns swear and talk like modern-day millennials. At the same time, the movie is gorgeously shot (by cinematographer Quyen Tran) and particularly when viewed on the big screen it has some stunning images, such as one in which the nuns in their white habits sit on a sunny hillside covered in wildflowers.
And despite their unsympathetic characters, Brie, Micucci and especially Plaza are irresistible to watch.
Follow Moresby Press on Twitter: @MoresbyPress