(Photo courtesy of John Rogers/Sid Gentle Films for ITV and MASTERPIECE)
Light Comedy Buffers Writers' Hard Climb in The Durrells in Corfu


By GREG BEAUBIEN OCT. 23, 2017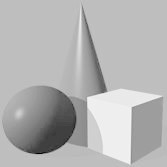 "WRITING IS LIKE LYING DOWN IN THE ROAD and asking people to stop and look at you. And today, I got run over."
A young Lawrence Durrell, played by Josh O'Connor, is feeling flattened after a reading to promote his first novel Pied Piper of Lovers collapses in episode two, season two of The Durrells in Corfu, the PBS Masterpiece series. Set in Greece in 1935 and based on The Corfu Trilogy by Lawrence's youngest brother Gerald Durrell, the show entertains with light comedy and eccentric characters in telling the story of recently widowed British mother Louisa Durrell and her four children, as they struggle to survive as expatriates. But its illustrations of the rough road that debut novelists and other authors face are as realistic and relevant today as then.
One morning several days before the reading, Larry announces to his mother, younger sister and two younger brothers, "Today's the day. My novel's published in England." Louisa is busy preparing food to sell in the market, and barely hears him. "None of you have read it, have you?" he sighs.
That evening, Louisa (a terrific Keeley Hawes) makes matters worse for her disappointed son by saying, "Larry, I've been thinking about your writing."
"Well, finally," he says. "Are you enjoying it? Are you stimulated and provoked by it?"
"No," she says. "I was thinking: If nobody likes it, I'm sure my friend Hugh would give you a job at his olive press."
Realizing her mistake, she later tells the rest of the family, "Let's all read Larry's book, and really enjoy it." They groan.
That evening, she enters Larry's room as he tries to write by candlelight. Attempting to lift his spirits, she says of Pied Piper of Lovers: "Let this book be the first step of a dazzling career."
Indeed, it was. Lawrence Durrell went on to author dozens of books, including novels, travel writing, drama, poetry, essays and humor. He's best known for The Alexandria Quartet, set in the Egyptian city on the Mediterranean and comprising the sensual novels Justine (1957), Balthazar (1958), Mountolive (1959) and Clea (1960).
Referring to his first novel, Louisa tells Larry: "The real reason that I find it difficult to read is … Well, you're my son, so the sex makes me feel queasy." But wanting to make up for not supporting the book at first, she hits upon the idea of arranging the reading. The family posts bills around town announcing the event, and invites everyone they know. Larry's siblings force themselves to try and read the book, while he practices reading aloud. "I hope it goes well," Louisa tells a friend. "It was my idea. I need it to work, or he'll hate me."
Just before the reading is set to begin, the family paces nervously in a room of empty chairs. Just one old gentleman has shown up. A second elderly man soon arrives, saying he'll stay if there's free food. In a line that will ring true for all but the most successful novelists, Louisa asks herself, "Why don't people care?"
"Thanks for coming," Larry tells his two attendees. "In view of the sparseness of the turnout, let's just call it all off." But as he sulks away, a friend comes running up with letters from England that he has collected from the mail carrier. Larry opens the first envelope and reads, "Bravo on your novel. Everyone talking about your new way with language." The next one says, "Reviews top-notch."
In another line that writers will appreciate, Larry says of his book: "I knew it was good. I was just worried it would be too good for people to understand."