—
Shadows the Sizes of Cities,
a novel set in Morocco
by author Gregory W. Beaubien
—
When four young friends cross the Strait of Gibraltar to arrive in Tangier, Morocco, they soon find themselves drawn into a criminal plot and sexual rivalries that take them south to Asilah and then to Rabat, Marrakesh, over the Atlas Mountains, deep into the Sahara desert and to the edge of life.
—
"I LOVED THE BOOK"
—William Friedkin, director of
"The French Connection,"
"The Exorcist," and
"To Live and Die in L.A."
—
"REMARKABLE ...
COMPELLING ... STYLISH ...
A FINE NOVEL"
—WGN Radio
—
"EXCELLENT ...
THRILLING ...
A GREAT READ"
—Inside Publications
—
"A DARK THRILLER WITH
A PACE-PUMPING SECRET
... SCENES EXPLODE WITH
SENSORY DETAILS"
—Chicago Book Review
—
"EVOKING THE SPIRIT
OF PAUL BOWLES"
—Morocco Travel Blog

—
"FAST-MOVING ...
TENSION-FILLED ...
DISCOVER ITS SURPRISES
FOR YOURSELF"
—CrimeFictionLover.com
—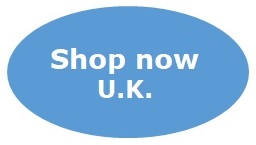 —
(Photo by Patricia Beaubien for Moresby Press)
—
Journalist and author Gregory W. Beaubien based his debut novel,
the sensual thriller Shadows the Sizes of Cities, in part on his newspaper reporting
for the Chicago Tribune, the Chicago Sun-Times, and the Los Angeles Times.
He lives in Chicago with his wife and daughter.
—